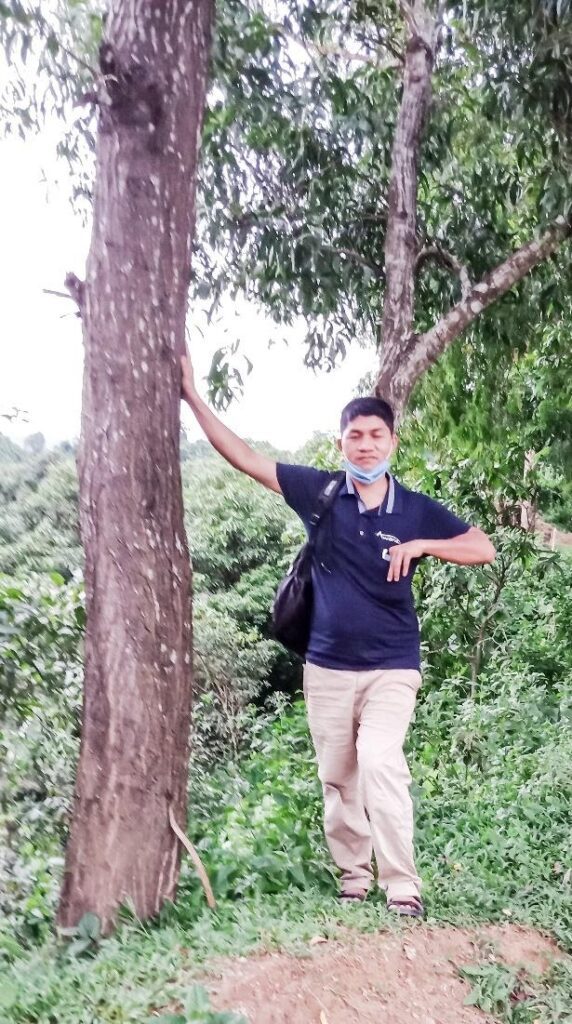 CoH recently established the Trees-for-Education program to assist tribal Christians with land acquisition and tree planting, as a means to fund current and future schools in their communities.
The answer lies in the Acacia Mangium tree – a profitable, fast-growing hardwood plantation species with a 7-year harvest period. It can grow to 20" in diameter and 65' tall in 9 years, in even the poorest of soils. Farming Acacia trees offers a promising solution to high market demand for hardwoods in Bangladesh, which now imports from as far as Africa and Latin America.
Degraded land in the Hills of Bangladesh costs $400/acre, and each acre can support 3,300 Mangium trees. The 7-year cost of clearing the land, planting, and maintaining a Mangium tree farm averages $500/acre. We conservatively estimate this investment of $900 will yield a five-fold profit of $4,640/acre after 7- years, expecting an 80% tree survival. This investment is equivalent to a savings account earning 26% compounded interest!
As of January 2023, our Trees-for-Education program has planted 65,000 Mangium trees plus 7,500 Teak trees (long term profit) on 90 acres of land. This year, we expect to plant an additional 20,000 Mangium trees which will give us a total of 85,000 Mangium trees. We are making wonderful progress towards our goal of 210,000 Mangium trees, which will allow us to harvest 30,000 seven-year-old mature trees and plant 30,000 new seedlings each year.
Acacia tree farms offer village schools a gateway to self-sufficiency. Ultimately, the procurement of hundreds of acres of land and thousands of trees is needed to fulfill this vision of independently funded Christian schools throughout the Hills. Investing now will continue to change the future for thousands of children and generations to come.
Partner With Us and Invest in Their Future
$50 Gift —Plants 136 Trees —Will yield $250
$200 Gift —Plants 547 Trees—Will yield $1,000
$1000 Gift —Plants 2,750 Trees—Will yield $5,000